Our company
OC Royal Plumbing is one of the fastest growing local plumbers in the Orange County area. We are highly trained plumbers who offer services like drain cleaning that will exceed the expectations of each of our clients. Our company is committed to serving you with utmost excellence as you are our top priority..
OC Royal Plumbing only employs the best local plumbers in town in order to deliver high-quality services. Aside from drain cleaning, we also offer leak detection, plumbing and sewer repairs. We strive for perfection in all of our work to provide a friendly and clean service to our customers. Call us now at 949-698-8233 for inquiries. Plumbing is all we're about!.
---
Mission
Our mission is very clear - provide the best at the most affordable cost for our customers.
At OC Royal Plumbing, we strive for perfection in both our services and in the health of our clients by providing friendly, clean and expert services. We will achieve the best customer satisfaction possible, and we will work with you to achieve the results you want.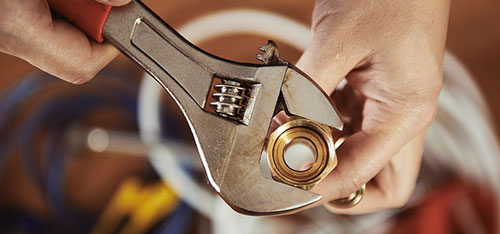 Passion
We love working with our customers big or small. We will always do what we can, in order to provide you with the most convenient response time and scheduling, so that our plumbers can be in your home or business to care for your water leaks, water heaters and slab leaks when you need us. We understand how much of a burden it is when your water is not working properly — it can really ruin your daily routine, especially when you have such a hectic schedule. This is why we will always supply our trucks well so that you need not wait for parts in most situations.
---